Dirui International Distributor Conference & New Products Announcement Onsite Vedio
Dirui International Distributor Conference & New Products Announcement was held in Changchun, China at April 23th. President Mr.Song Yong, General Manager Ms. Song Jie, and company main leaders showed warm welcome to more than one hundred business partners and IVD experts from 33 countries.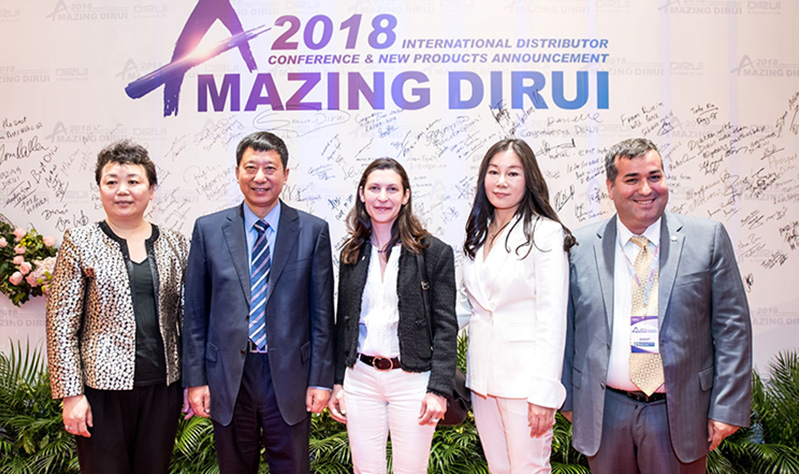 The theme of this event was "AMAZING DIRUI". Dirui has prepared a wonderful audio-visual feast for the guests, bringning them a variety perspectives to feel the charming of Dirui innovations.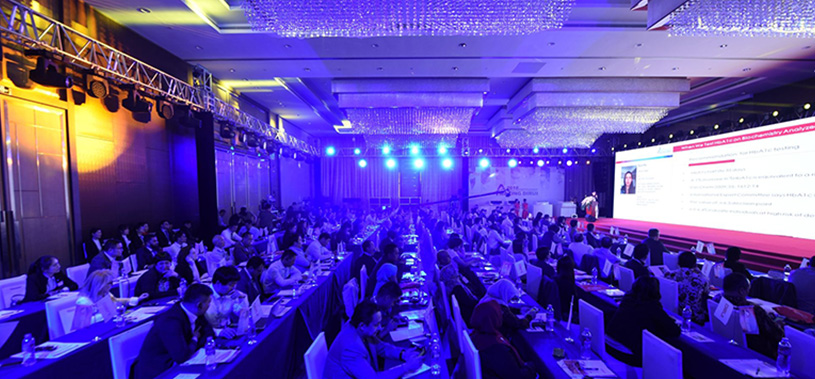 Highlights One
The CEO of Dirui delivered a speech, revealing important future development strategies
At the beginning of the Conference, Ms. Song Jie, CEO of Dirui expressed her sincere thanks to the attending guests, and then briefly described the development strategies of Dirui Industrial Co Ltd. Ms. Song stated that since the establishment, for 25 years, Dirui has always put "providing the best development platform for partners and employees" as its core values and regard "providing optimal diagnostic services for patients around the world" as its mission. Dirui is committed to becoming a world class supplier for total laboratory solutions.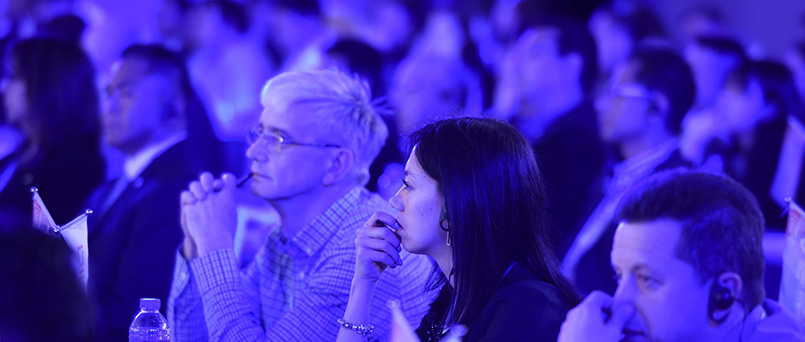 Dirui has focused on products and services. The growing R&D team, continuously increasing R&D investment, increasing invention patents and research results have ensured the healthy development of the company. At the same time, Dirui listens carefully to the needs of each terminal customer and strives to create the most practical products to provide the best services for users.

In the opening speech, Ms.Song emphasized the company's future development strategy and released good news. For products R&D part, Dirui will unswervingly implement differentiated product strategy, upgrading existing product lines, developing a new generation of fully automatic biochemical immune product line, blood cell analysis product line, coagulation product line, and urine analysis product line, etc., aiming to build a new generation of intelligent unattended laboratory in the future; For Services part, Dirui will improve customer service system to provide better services for distributors and global customers, product transportation and after-sales service be faster, more convenient, more efficient and more intelligent.
Highlights Two
Authorities in the IVD field were "lecturing" at the scene, delivering forward academic trends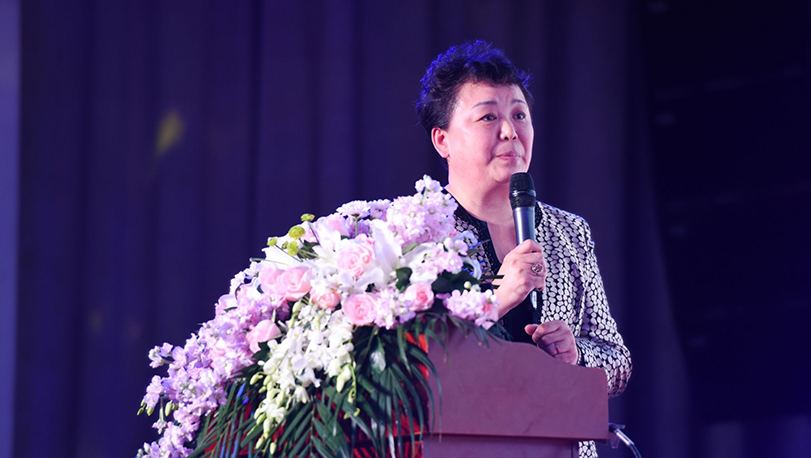 At this conference, Dirui have invited IVD experts from home and abroad to deliver cutting-edge academic trends. Director of gynecology and obstetrics department from the second hospital of Jilin university, Prof.TengGong interpretated the infection of female reproductive system under the state of pregnancy and its harm through clinical case, and stated the prominent role of gynaecology secretion detect in clinical diagnosis. In view of the current testing equipment of gynaecology department, no clinical standardization, no fully automated analyzer, low clinical reference value and low bio-safety level are common problems. Prof. Teng said, the invention of the GMD-S600 automatic vaginal infections analyzer initiated by Dirui is of epoch-making significance for the global gynecological secretion testing. She called on the world, caring about women's reproductive health.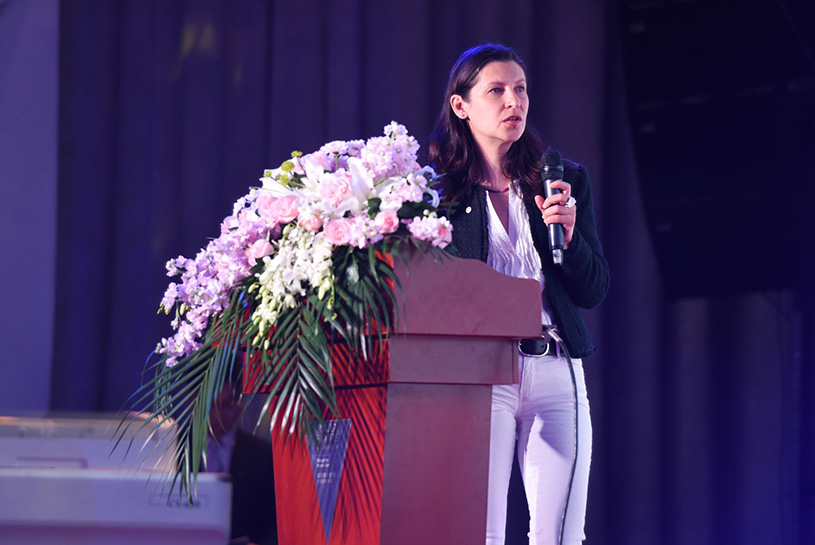 Prof. Irina, a clinical biochemical analysis expert from Romania, shared the needs and development trends of biochemical analysis in clinical laboratories. Combined with her own clinical practice, Prof.Irina fully affirmed that Drui's biochemical analysis series relied on its excellent performance as a whole blood sample passed the NGSP certification to fully meet the needs of current clinical laboratories, providing with standardized, fully automated, simple and efficient HbA1c biochemical analysis solutions.
Highlights Three
Dirui launched new products, showing strong innovation capability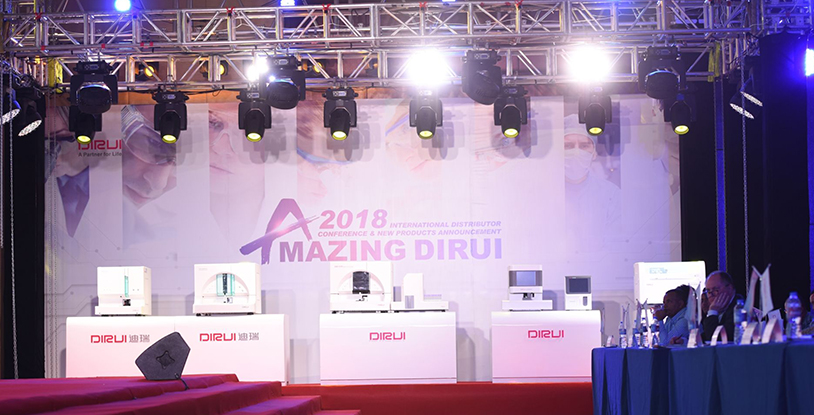 The launch of the new products was an important part of this event. The new products of Dirui cover different levels of user demand.

GMD-S600 Vaginal Infections Analyzer provides one-time output dry chemistry and morphological results, initiates a new era of gynecological secretion testing.FUS-3000PLUS Urinalysis Hybrid breaks through the collection and processing limit, it has realized the automatic detection and classification of the 25 items of morphological results. Compared with the similar analyzers in the market, the test results of FUS-3000PLUS are the highest concordant with the Golden Standard.BF-6900CRP combines five-part automatic hematology analysis with CRP analysis technology, ensuring efficient diagnosis results with one click, one drop of blood, in one single minute.CM-180 Chemiluminescence Immunoassay Analyzer utilizes the world's most widely used acridinium ester chemiluminescence system, featuring advanced detection principle and reliable technology.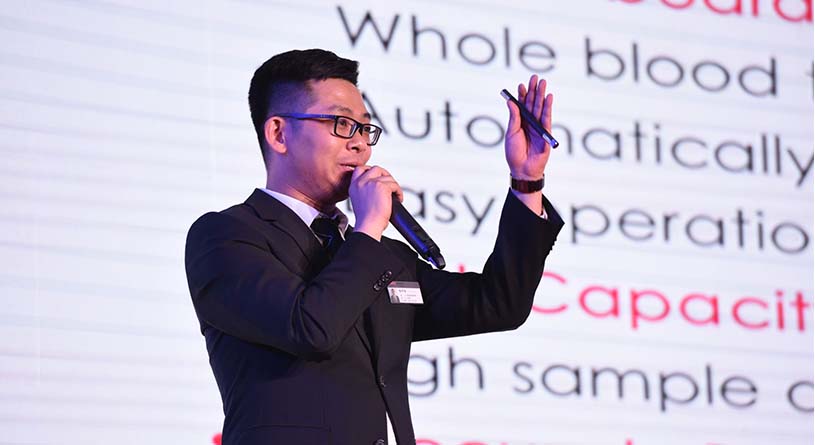 On the same day, Tony Zhang, the Manager of Marketing Department released several small smart analyzers, such as the FUS-1000, BCC-3900 and CS-T180, which were favored by the guests.
Highlights Four
Outstanding partners sharing successful sales experience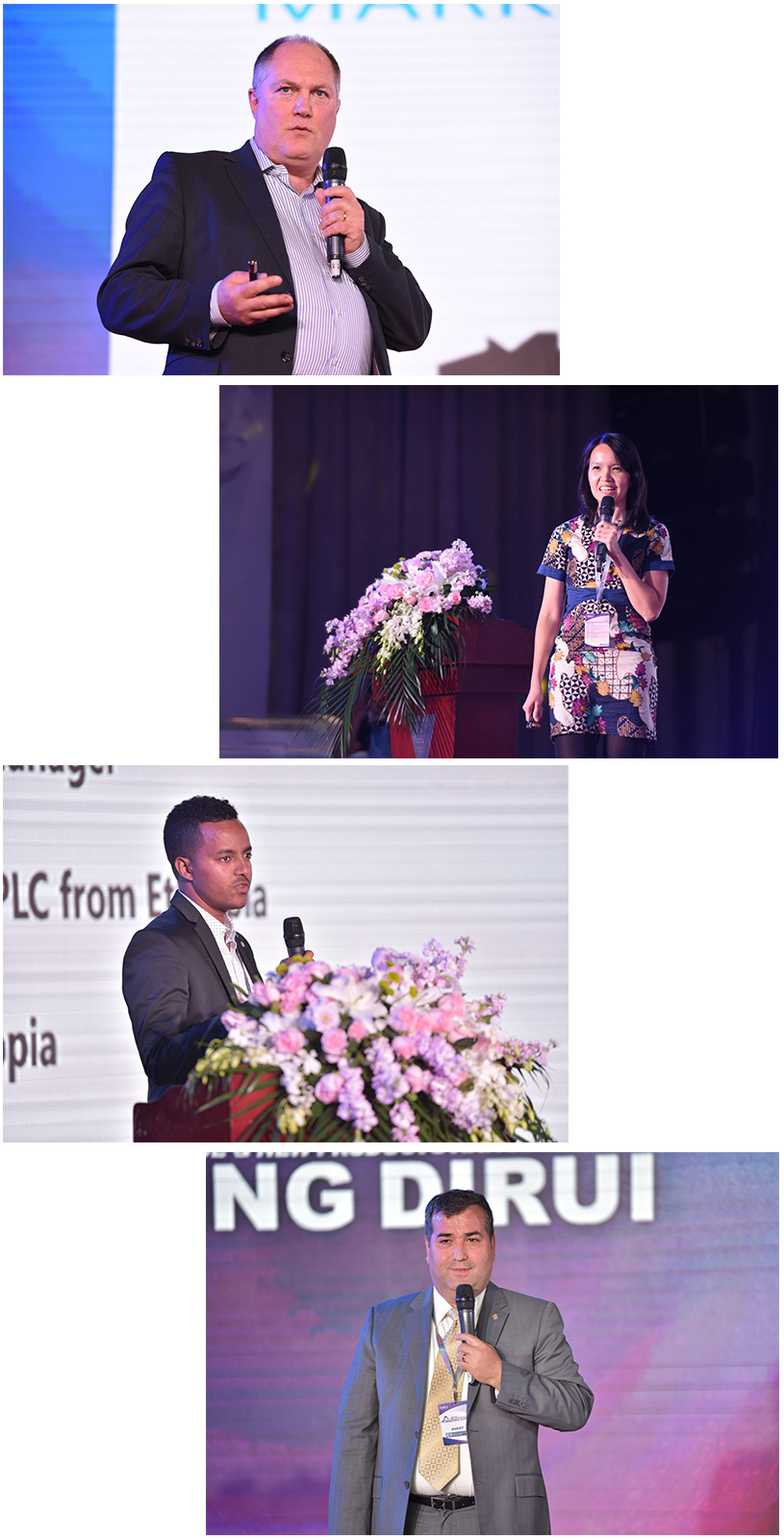 On the day of the event, Dirui invited outstanding partners from Belgium, Indonesia, Ethiopia, and Turkey to share their successful sales experience. They shared experiences on the construction of the Dirui brand, the long-term win-win cooperation model with Dirui, and the promotion ideas and methods for Dirui products. The sharing of successful experiences has inspired other partners.
Highlights Five
Partners showed great interests in products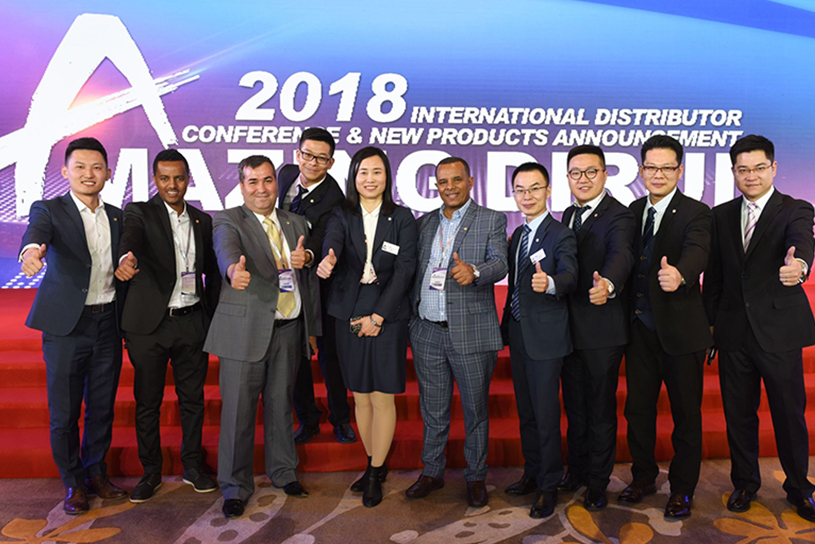 The conference was held to deepen the partners' understanding of Dirui brand and its products, and confirm the confidence to work together with Dirui staff to create a better
future.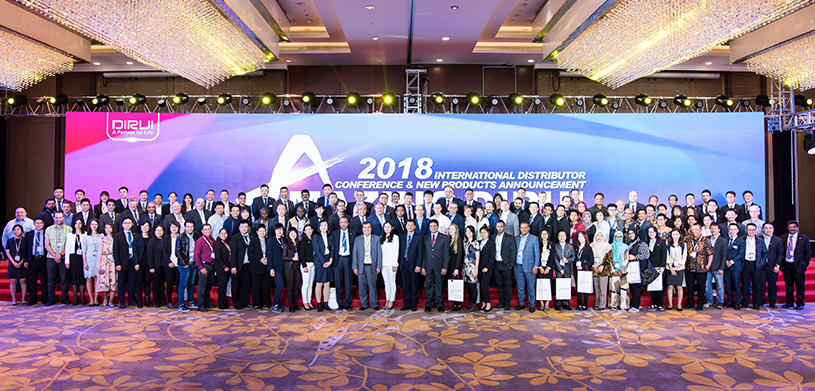 Dirui will cooperate with all partners for mutual benefit and win-win cooperation. Let "Made by Dirui" benefit more people, make greater contributions to human health!