During Dirui European Distributor Conference in Prague, Czech Republic in September 2016 International Sales & Marketing Product Manager Lizzie Lee (Dirui) talked to one of our customers RNDr. Miroslava Benovska, Ph.D. and Mgr. Wiewiorka from University Hospital Brno, Czech Republic- about automated urine analyzer FUS-2000.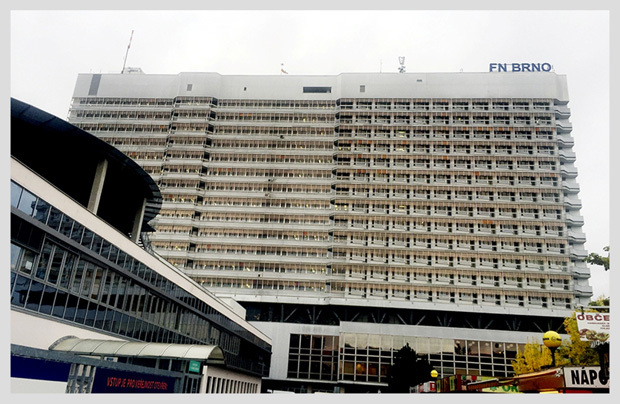 University Hospital Brno (FN Brno) was established in January 1, 1998 merging from three separate university hospitals. It is also the largest teaching base for Faculty of Medicine of Masaryk University. There are 2000 beds and annual turnover reaches 1.4 bil. Kc.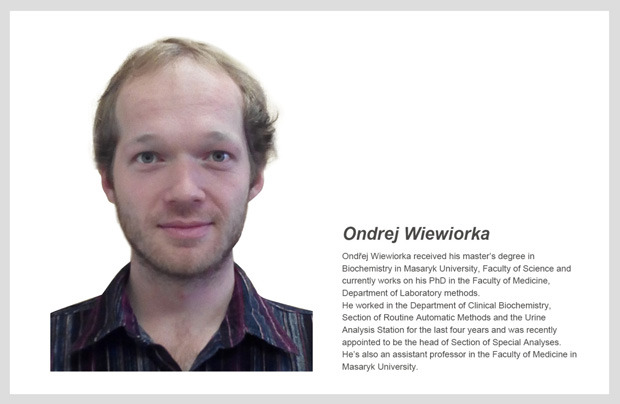 Lee L. 1, Benovska M.2,3, Wiewiorka.2,3
1DIRUI
2Department of Clinical Biochemistry, University Hospital Brno, Czech Republic
3 Department of Laboratory Methods,Masaryk University, Czech Republic
L: Good evening, Ms. Benovska. Good evening, Mr. Wiewiorka. Thanks for joining us today in Prague. It's my great pleasure to invite you for the interview.
B: Good evening, Ms. Lee.
L: Can you briefly introduce your laboratory, please?
B:The Department of Clinical Biochemistry of University Hospital Brno is with about 1700 blood samples/day ranked among the largest in the Czech Republic. It provides a complete assortment of routine and special biochemical tests including analysis of trace elements, prenatal and newborn screening and HPLC-MS methods.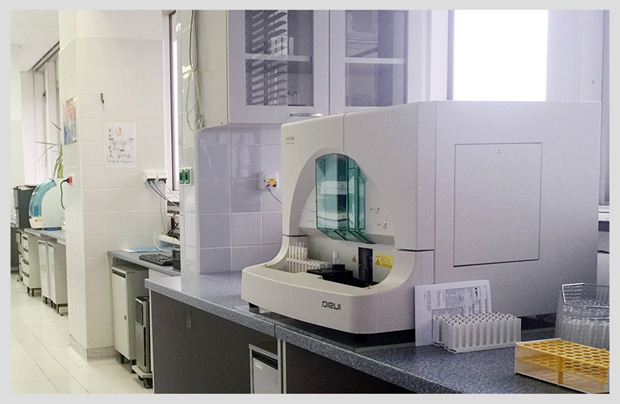 L: Such a blood sample volume is large even within Europe, right? Then how about urine samples? How many samples do you run on FUS- 2000 a day?
W: We are running about 240 samples a day.
L:The test principles of FUS-2000 is based on chemistry analysis done by reflectance photometry using dry chemistry strips and automated microscopy for formed elements: sample is wrapped by the sheath liquid and passed through flow cell in thickness of a monolayer. Fields of a microscope are shined on by a high speed frequency flash light (40 times/second). Pictures of passing particles are captured by a CCD camera (650 per sample) and digital images are sorted by software so that each image contains only one particle. Captured particles are divided in 12 basic categories. Other subcategories could be created by the operator.
As far as I know, FUS-2000 has been running in your labs for nearly 10 months since Jan. 2016. It is not a short time. During this period, do you think there are any advantages over classic microscopic examination?
W: Of course there are several. Even as a gold standard, microscopic examination is time consuming and has great demands on workforce labor while FUS is fast and effective. The images can be kept in computer for review and all the images are divided to show single separate elements. Automated analyzer provides better reproducibility than counting in the manual method.
L: FUS-2000 is a hybrid analyzer. The chemistry and microscopic analysis are done on instrument within one frame using just one sample pipettor. The sample is automatically divided for chemistry and microscopy after pipetting. What kinds of benefits do you think this unique design can bring to your lab?
B: It means that it has small footprint and analysis are done very quickly. There are also less mechanical parts to break down and to maintain.
L: Mr. Wiewiorka, What do you think about reliability and robustness of the instrument?
W: So far is very reliable. We had only one technical problem this year – one tube had to be replaced.
L: Did you have a previous experience with automatic urine sediment analysis?
B: We had iQ200 (IRIS) for 12 years before we got FUS-2000. The system is quite similar but because the IRIS Company merged with Beckman it will take some time to get a new version of the iQ instrument. I would say that in this moment FUS software is more modern and intuitive.
L: So your previous analyzer used a similar principle?
B: Yes exactly.
L: Could you tell us how many laboratory technicians work with the instrument FUS-2000?
W: We have a team of 16 people from the section of routine analysis taking turns in using the instrument during a day shift when most samples are processed. Since 2 p.m. and during night shifts, about 37 people participate on the urine analysis.
L: Wow that is a lot of people. Were there difficulties with FUS-2000 introduction in the laboratory and to the routine analysis?
B: No. he initial training was short. Learning to correctly recognize all elements was more complicated.
L: So the particles recognition was the main problem in the beginning?
W: The images generally look similar to those under the conventional microscope. The problem is that the same category of elements may have different size or shape in individual samples of urine. This is true mainly about RBC and WBC. Generally - to recognize all diversity of particles on a specific instrument always needs practice.
L: What about software – is it user friendly?
B: Yes. It is very intuitive, well-designed and up-to-date. I would also like to mention that Dirui
Company is quite flexible with software options and has relatively frequent upgrades with new features.
L: You're saying the software is advanced. Do you have some favorite software option or solution?
B: The very important option for the whole laboratory is easy microscopic element re-categorization by the operator. Personally I appreciate a simple way of exporting images for educational purposes.
L: Can you name the most prominent advantages and disadvantages of the FUS-2000?
W: The instrument is very fast and extremely quiet. Also, unlike other urine microscopy analyzers, I like that the FUS-2000 separates the same types of particles and puts them all in one category to review. But I have some reservations regarding the daily maintenance. It takes longer now than with our previous analyzer because we need to perform cleaning, focus calibration and QC in individual racks, instead of doing it all at once.
L: According to my information this maintenance problem will be solved in the beginning of 2017 within new software version. Right now, the R&D is working on it to realize one button and one rack to do the QC and other daily maintenance. And finally - what features would you appreciate in the new instrument generation?
B: I heard that new version of the FUS will be on the market soon and will have a new camera with even bigger resolution. It would make a really great instrument.
L: Thanks a lot for your time and your suggestions. We would definitely like to offer better solutions for laboratories. Have a nice evening!
W: Glad to hear that. Good evening.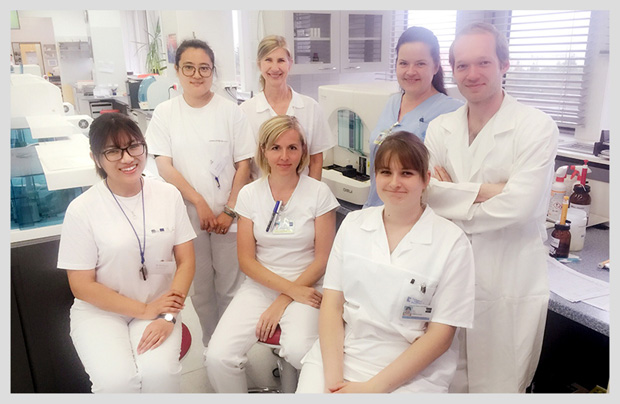 Dirui Product manager Lizzie Lee and Application expert Yang Qiaosi later went to FN Brno to cooperate in an evaluation on FUS-2000 with the Miroslava Benovska and Ondrej Wiewiorka.