As a pioneer in the In-Vitro Diagnostics market, Dirui is dedicated in offering advanced diagnostic apparatus and reagents for global customers. Dirui's FUS series urine sediment analyzers feature world class advanced technology to ensure the highest quality results on a stable, easy to use system.
With a population of over 250 million, Indonesia is one of the biggest Asian markets for medical equipment. The import figures indicate Indonesia is still dependent on import equipment. Private lab and public hospitals make up the major consumers. The successful promotion of Dirui's FUS series in Indonesia brings a positive influence in the market.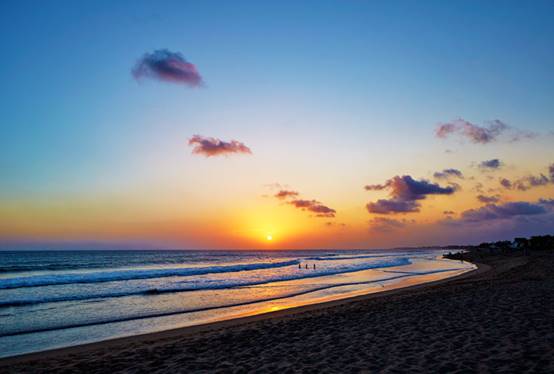 The 2016 International Urine Sediment Expert Conference was held by Dirui and its local partner EMP from April 29th - May 1st 2016 at Four Points Hotel in Bali, Indonesia.
The conference attracts approximately 60 distributors, experts, researchers and scholars from Czech Republic, Singapore, Malaysia, Sri Lanka, ext. On behalf of Dirui, Mason Kim, International Sales Director attended the conference.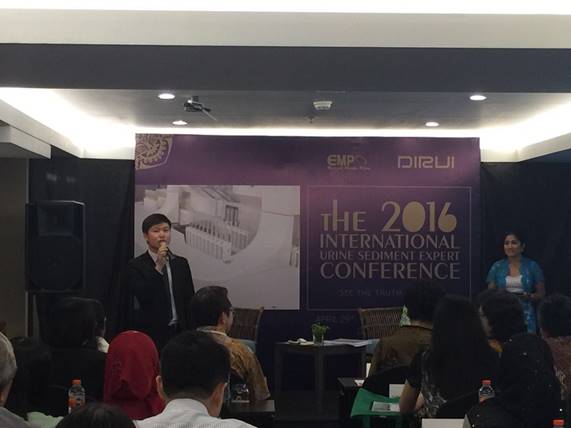 Opening speech by Mason Kim, Dirui
Always on the leading edge of product development and production, DIRUI launched one of the world's first urinalysis hybrid, the game changing FUS-2000. Two-in-one design integrates full urinalysis into a compact, easy to operate system. Efficient and intelligent operation gives lab workers real walk-away for other tasks. With one sample pipette, you can get whatever urine test results you need. Advanced technology of flat flow cytometry accepts native urine rather than centrifuged one. Besides, hydrodynamic effects formed by the sheath flow force the urine sample into single cell layer to minimize cells overlapping and gathering and so guarantee reliable results. FUS-2000 is the latest development and the future in automated urine microscopy.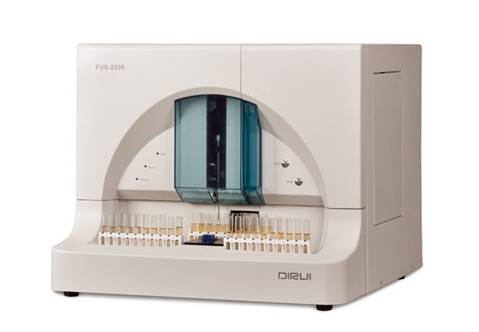 FUS-2000 Urinalysis Hybrid
RNDr. Miroslava Benovska, Ph.D.Brno University Hospital, Czech Republic, with years of experience and in-depth understanding of lab equipment, shared her first-hand experience with participants of Dirui urine sediment analyzers, together with a comprehensive comparative analysis of other brands. In the end, she gave a very high evaluation of DIRUI FUS-2000 Urinalysis Hybrid.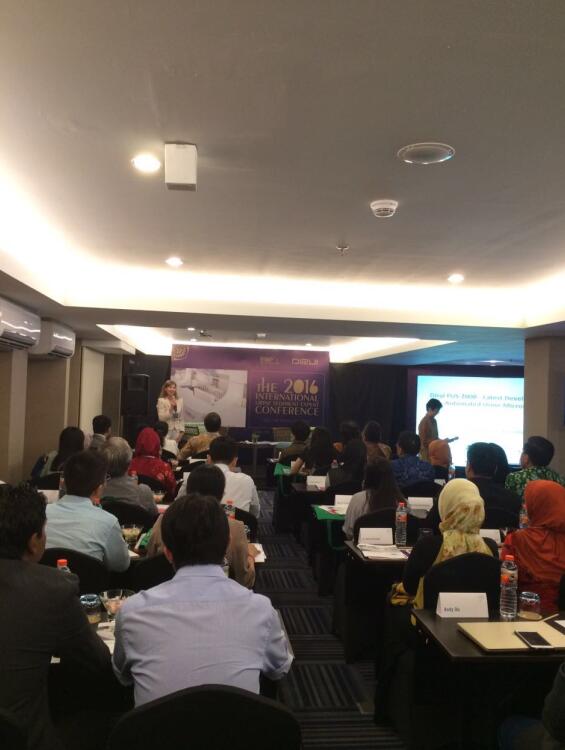 RNDr. Miroslava Benovska,Ph.D.Brno University Hospital
Dr. Leonita Anniwati, SpPK(K), dr. Soetomo Hospital, Surabaya, Indonesia, gave a speech on "The Correlation of Urinary Sediments Examination Between Flowing Microscopy Imaging System and Manual Microscopy Method."Following with a speech by Dr. Dianna Aulia, SpPK(K), dr. Cipto Mangunkunsumo Hospital, Jakarta, Indonesia, on "Reference Value for Urine Using Automatic Analyzer."Lizzie Lee, Dirui Product Manager, wrapped up with a FUS-2000 Presentation as well as future development and cooperation on urinalysis products.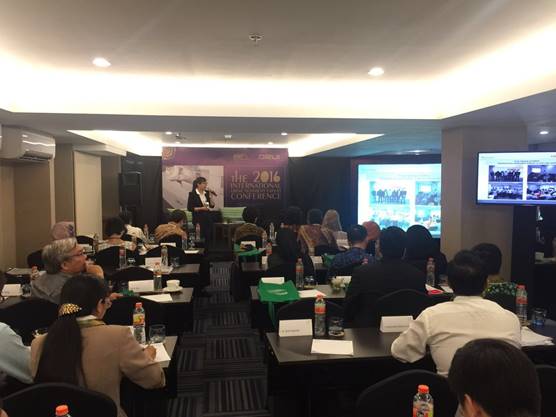 Lizzie Lee, Product Manager, Dirui
Dirui's products shone innovatively in Indonesia, and the excellent performance won high praise from Southeast Asian customers. The 2016 International Urine Sediment Expert Conference has achieved a profound effect. Dirui will make sustained efforts to let the world know about its scientific charm.
DIRUI, a partner for life!