Exhibition Overview
On April 17, 2016, the 75th China International Medical Equipment Fair (CMEF) was held in National Exhibition and Convention Center (Shanghai) and continued for four days. Themed by "Where the World of Pharmaceutical and Medical Industries Converge" , the Fair was one of the most important grand meetings of the medical device industry.
Focusing on DIRUI
Focus One on the Product
In this CMEF, DIRUI newly exhibited CS-9200 Full-automatic Biochemistry Analyzer. It is one of China's major project of the "863 Program" (National High-tech R&D Program) in 2011. It can provide a biochemistry solution for the laboratory through its efficient detecting, perfect mating system and internationally advanced scientific research and technology. Another new product, GMD-S600 Fully Automatic Gynecological Secretion Analysis System has also made its first debut at the same time. It can provide effective data basis for the clinical diagnosis, early screening and prognosis estimation for gynecological diseases.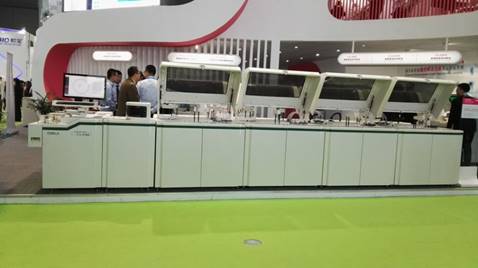 DIRUI CS-9200 Full-automatic Biochemistry Analyzer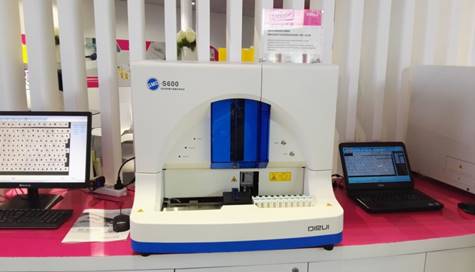 DIRUI GMD-S600GMD-S600 Fully Automatic Gynecological Secretion Analysis System
The exhibition of new products on the exhibition stand immediately attracted the attentions of many participants and some for consultation. The launch of new products of DIRUI indicates that the Company is striving to produce more kinds of products in the field of examination with higher technological content.
Focus TWO on the Product
DIRUI biochemical products, CS-1200/CS-600B/CS-380 full-automatic biochemistry analyzers, were exhibited spectacularly on DITUI exhibition stand in a fully new image. Due to their excellent instrument precision, ultrahigh system stability and the good reputation among customers, products of this series were listed on the rankings of the second-batch excellent domestic medical equipment selection biochemistry products of 2015. They had made good achievements on the first day of the Fair.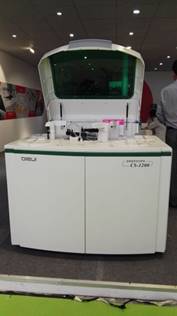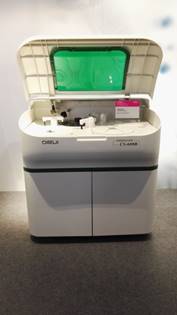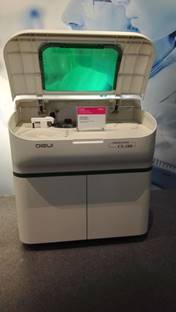 Focus Three on the Product
DIRUI FUS-2000 Fully Automatic Analyzing Workstation, BF-6800 Fully Automatic Leucocyte Five-part Differential Hematology Analyzer and other classic products were on display in this Fair. With years of technical accumulation and inheritance, the Company's products are featured with mature technology and stable performances and have won the favorable comment and reliance of customers.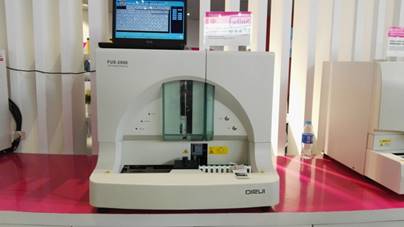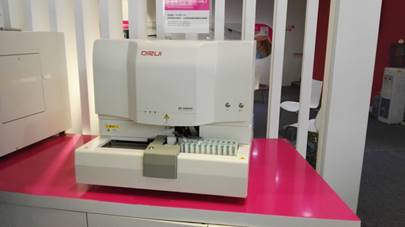 The scenes of spectacular exhibition