Changchun, CHINA - June 05, 2020 – DIRUI and Changchun Center Hospital announced the signing of a strategic agreement to jointly build standardized laboratory based on DIRUI high-quality IVD products. DIRUI LA-60 sample processing system was officially settled in the hospital (the system includes: input and output modules, centrifuge module, serum identification module, decapper module, aliquot module, recapper module, storage module, and analysis system of biochemistry, immunoassay, urinalysis, hematology, blood coagulation and other detection modules).DIRUI standardized laboratory will simplify the clinical testing process, reduce repeated examinations, and lower the cost of diagnosis.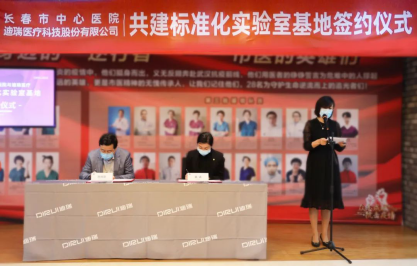 The agreement was signed by Changchun Center Hospital President Chen Mingqiang and DIRUI Chairman Song Jie at the new medical building of the hospital in Changchun, China.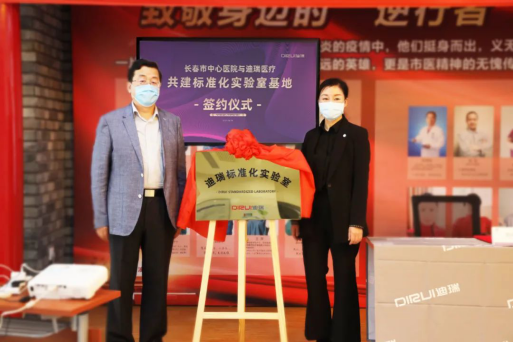 The cooperation between DIRUI and Changchun Center Hospital was officially established.
DIRUI standardized laboratory offers simplified and efficient approaches for clinical routine testing which reduces of repeat tests, and the cost of diagnosis.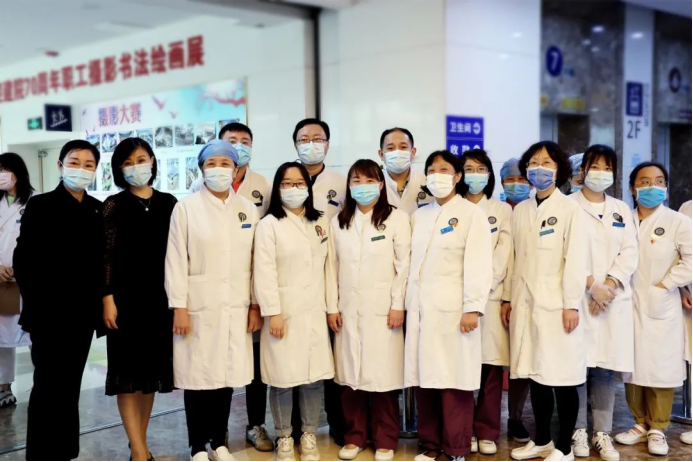 Group photo taken after the signing ceremony
About Changchun Center Hospital
Founded in 1984, Changchun Center Hospital is a non-profit comprehensive hospital featuring first-aid emergency. It is the emergency center of Changchun City. It is a medical fixed-point referral institution and congenital heart surgery designated hospital. The Hospital now has 1,461 employees, of which 600 hold senior professional titles. The hospital is the national standardized training base for resident doctors and the training base for general practitioners in Jilin Province.
DIRUI Standardized Laboratory
One-stop Solution
Purchasing: DIRUI products include biochemistry, chemiluminescence immunoassay, urinalysis, gynecology secretion analysis, hematology, blood coagulation analysis etc., covering more than 80% of the testing items of the clinical laboratory. The standardized laboratory can be personalized, flexibly select instruments and matching reagents according to actual needs.
Testing: DIRUI standardized laboratory can conduct routine test of blood and urine, liver function, kidney function, thyroid function, blood lipid, inflammation, etc.
Service:DIRUI has a rapid response service team, which can provide one-stop after-sales service, as well as regular maintenance of all equipment and one-stop consumables distribution services.
Standardization
Testing: The operation is completed with one click, less manual work, which improves the accuracy of the testing results. At the same time, instruments, reagents, calibrators and quality control products are all independently developed by DIRUI, which fully meets the needs of clinical testing and makes the test results traceable.
Training: DIRUI offer training to standardize inspection behaviors to ensure that systems are running well.
Informatization
Information Processing: DIRUI standardized laboratory uses the LIS system to connect to the network. The test results will automatically generate report without manual entry, which improves work efficiency and effectively reduces the error rate. At the same time, the information is automatically archived, which helps the hospital to manage the health records.
Software Upgrade: DIRUI has a leading IVD professional R&D team, and senior software developers will provide strong technical support for the operation of information management software, and extraction and use of data.
Contact marketing@dirui.com.cn for more DIRUI Standardized Laboratory information.